[Activity ] Besmile Dental Star Aesthetics Competition 2021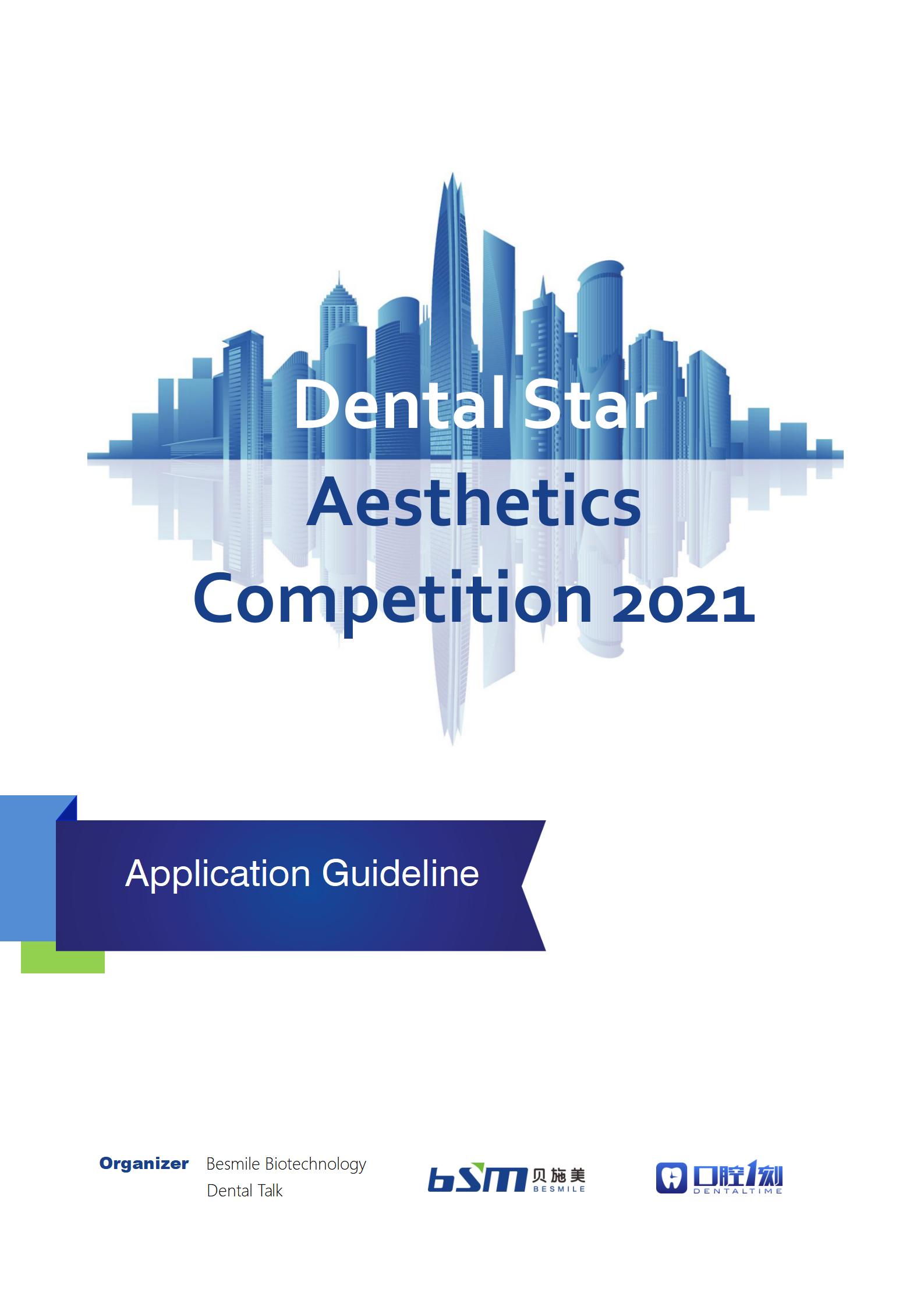 Dental Star Aesthetic Competition 2021 (hereinafter referred to as "Competition") is jointly organized by Besmile Biotechnology and Dental Talk, which aims to provide a professional communication platform for dentists and technicians to have their works presented and improve their self-value. It will also help promote the continuous development and progress of oral aesthetic restoration technology.
---

Call For Entries
Case Requirements
1. The case should be zirconia restoration(prosthodontic aesthetics and implant are preferred).
2. The following steps should be included in the demonstration: first diagnosis, the design of restoration, intraoral treatment, prosthetic teeth fabrication, complete restoration and return visit.
3. Specified zirconia materials: Aconia 3D Multilayer discs (SHTML, TTML)
Applicants Qualification
1.The competition is open to dental technicians, dentists, students, teachers, and all relevant oral practitioners who love prosthodontics;
2.Joint participation of technicians + dentists is also welcome.
PPT Requirements
1.The single picture should be no less than 1MB;
2.The picture should be in JPG format;
3.Content can be added or deleted by yourself;
4.The content must include the operating procedures and graphic descriptions of the dentist and the technician;
5.The final PPT size should be controlled within 100M.
Submission
1. Submission Deadline: 5th, Dec. 2021 (BJ Time)
2. Submission form: PPT (template is provided) Download here

3. Contact info@cdbesmile.com (You can also contact Besmile sales directly.)

Judging Mechanism

The competition will invite a panel of evaluation team composed of experts from the Chinese Stomatological Association Oral Restoration Technology Committee, the Oral Implant Committee, and the Oral Prosthodontics Technology Committee to conduct the professional evaluation in the process of selecting national top five from the perspective of prosthetics technology and clinical side.

What You Can Get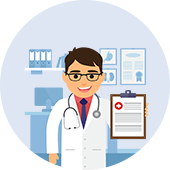 First Place Winner X1 $4000 + Honor Certificate + Case Display
Second Place Winner X1 $3000 + Honor Certificate + Case Display
Third Place Winner X2 $1000 + Honor Certificate + Case Display
Encouragement Award X1 $1000 + Honor Certificate + Case Display
and
Priority to be a Annual Lecture Tour for Signed Lecturers (online/offline)
---

Rules
• All participants in this competition will participate free of charge and have the opportunity to receive generous prizes;
• Participants must carefully read the relevant regulations of this event before submitting their cases. All participants are deemed to have automatically agreed to the terms and conditions of the registration and registration rules. The candidate is obliged to ensure the authenticity and legitimacy of the entries and the information of the candidates themselves;
• All selected manuscripts must guarantee the originality of the work. Once plagiarism, malicious voting, and other violations are found, the organizing committee has the right to cancel the qualifications;
• All cases must be true and scientific;
• All entries should be cases that have not been published before(various case contests or exhibitions across the country). If found or received a report, they will be considered invalid and disqualified;
• Submission of manuscripts should be in a uniform template format;
• In order to protect the privacy of patients, please do not post the patient's real name, address, medical insurance card number, contacts, and other personal information in the uploaded case. The patient's face photo should be properly blocked;
• All entries won't be sent back, and the organizing committee has the right to display winning cases;
• Besmile reserves all rights for final explanation.
---
About Dental Talk
Dental Talk is an online professional dental communication platform with 32000+ followers that aims to create a series of online and offline high-quality courses together with nationwide excellent dentists and technicians to promote the development of dentistry.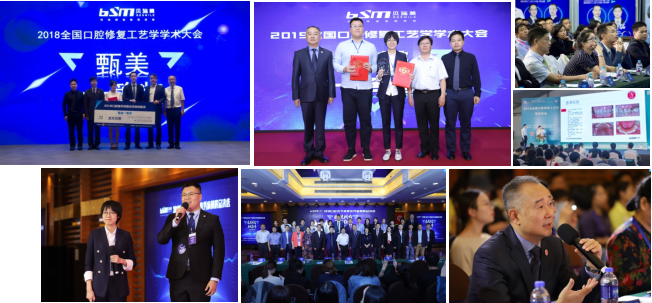 Back to list