Join Aconia & I Competition, Win a Surface Pro!
In order to increase the intimacy with customers and make their work more interesting, Besmile specially launched Aconia and I Global Photography Competition on March 1st of 2020 with incredible prizes. Whose aim is to help all our customers and end users to share their experiences, improve their deeper understanding on Aconia technology and collect the creative, precious and educational cases in the work of labs with Aconia 3D Multi dics.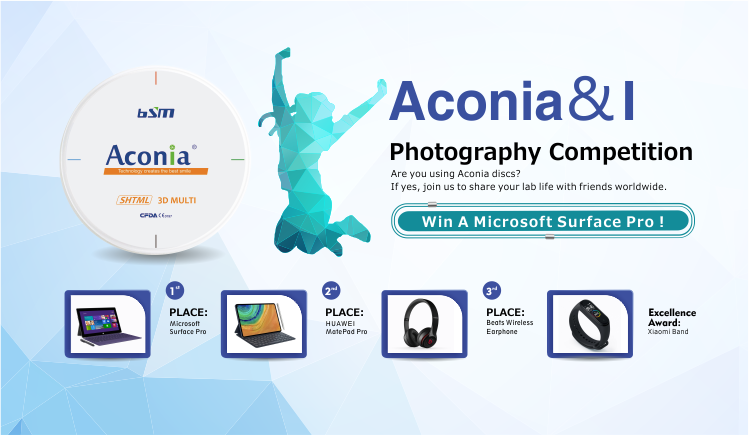 Join our competition, post your great photos, and win a surface!
If you are interested in the competition, Read GUIDLINES carefully and use the simplified instructions below:
1. Post entries on either Facebook or Instagram for "likes". (4+ photos including: You and SHTML disc; SHTML under milling; SHTML before sintering; Final work) And photos should be creative and no less than 1MB.
2.Write feedback on the use of Aconia SHT 3D Multi zirconia and add the following sentence in the caption of entry post: Click https://bit.ly/2O92YkQ to follow Besmile for more beautiful works and professional knowledge.
3.Tag @Besmile on Facebook or @besmile_aconia on Instagram in the caption of entry post
4.Use #Aconia&I in the caption of entry post
For Details, contact your regional sales manager or email to us at helen.yu@cdbesmile.com
The more "likes" you get, the closer it would be to win a big prize.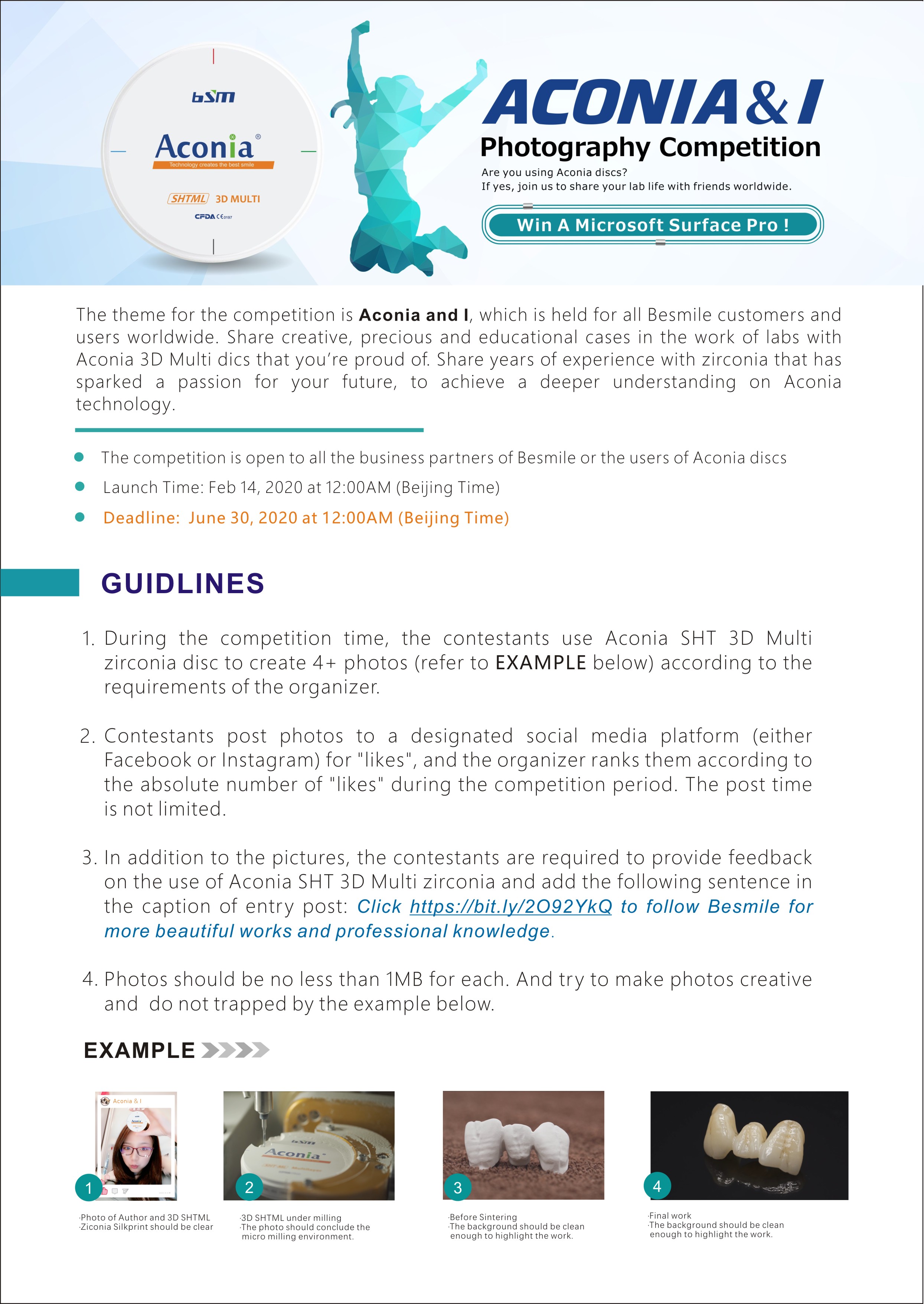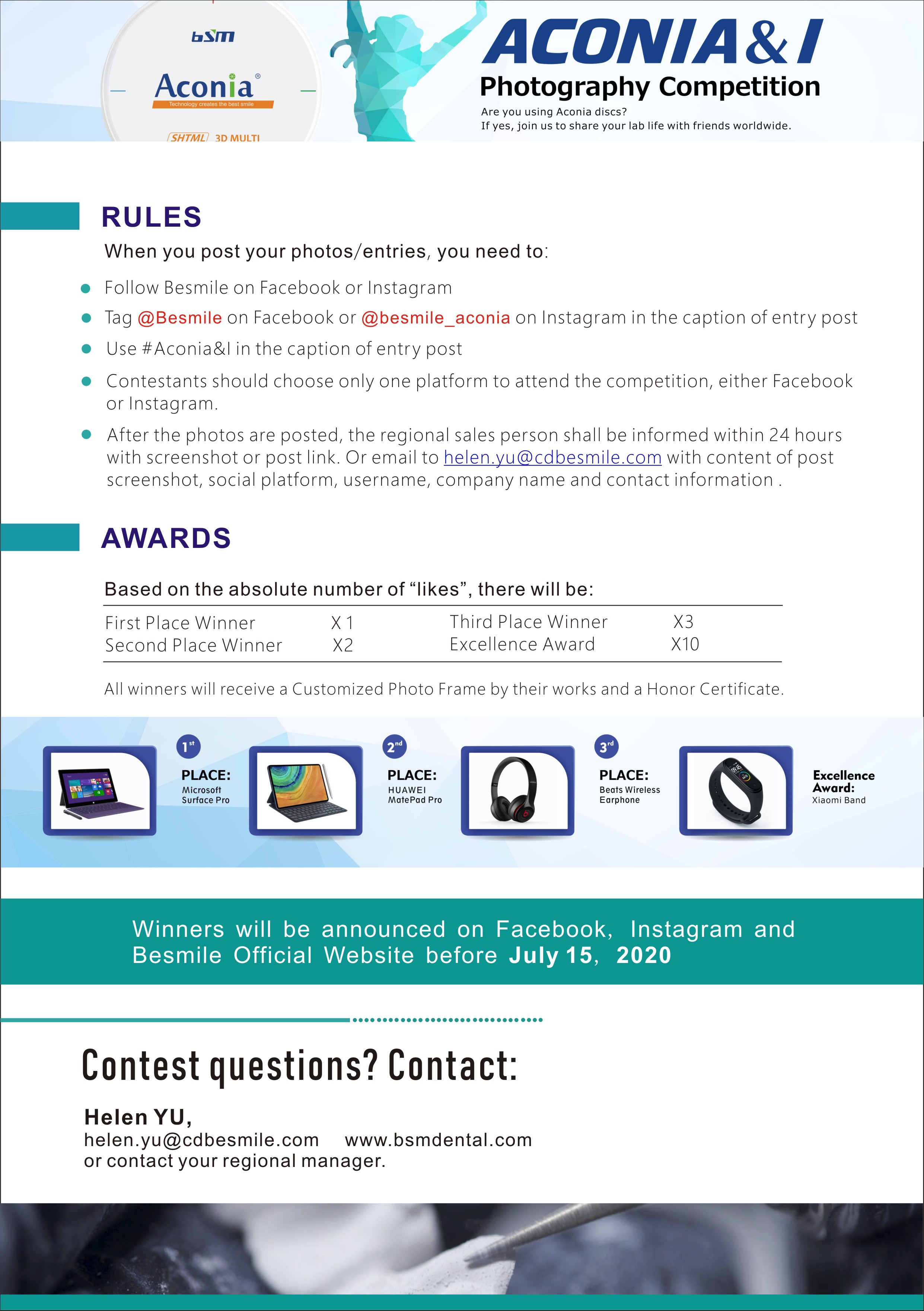 Back to list