[ Invitation ] Besmile will attend the LMT LAB DAY Online Spring 2021
The annual LMT LabDay is coming again! LMT Live Virtual Events starts from May 10-14 (Monday-Friday, 2pm-9:40pm Eastern Time).

And this time, Besmile will participate in LMT online exhibition from 7:20pm to 7:50pm on May 10 & May 12 respectively (Eastern Standard Time).
Please click https://lmtmag.com/besmile-biotechnology to register and attend our free online exhibition.
Click

button on our page to get more follow-up information.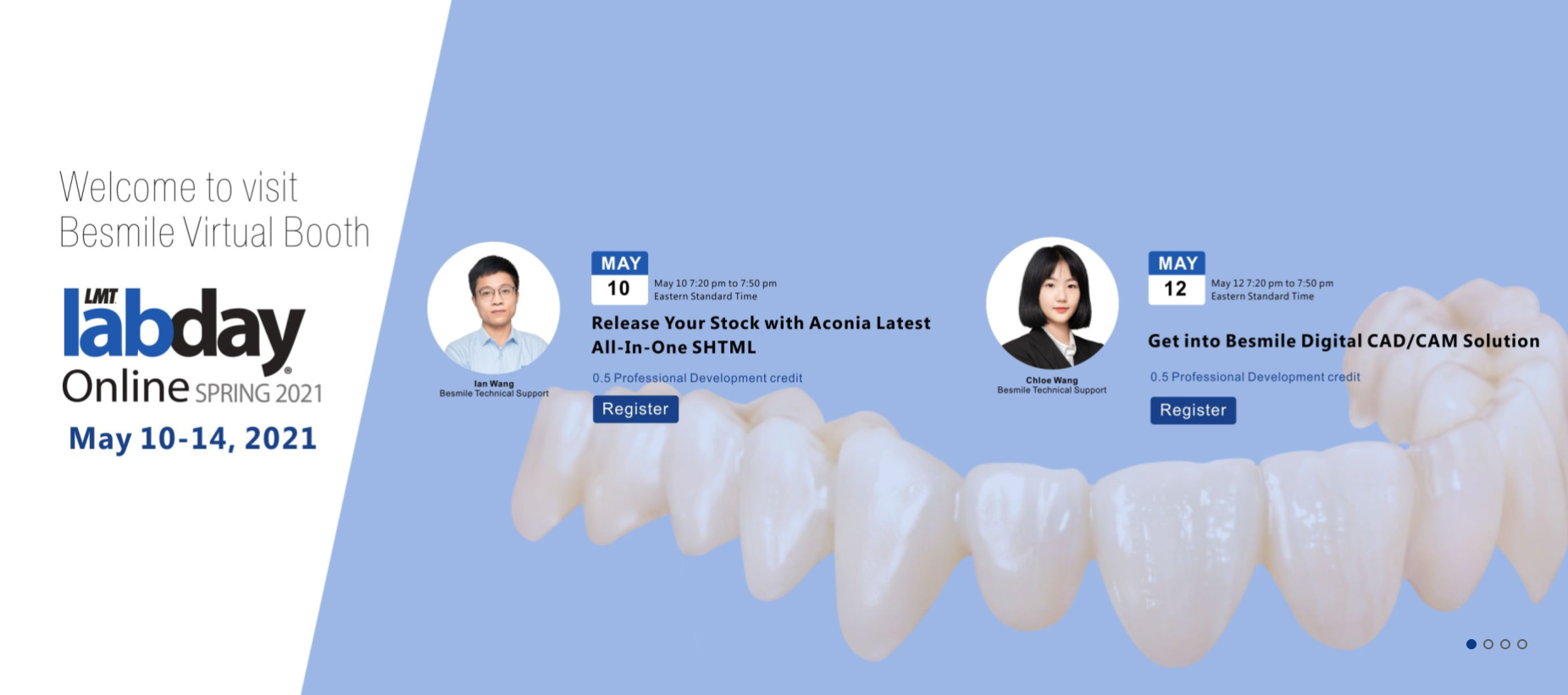 What we will offer
# webinars of dental materials and digital one-stop solution
There will be two colleagues from Besmile technical support team to illustrate the most cutting-edge product knowledge of Besmile, which is informative and fascinating. You will deeply enjoy how the webinar is clearly shown with each chapter by our demonstration in a figurative way. Let's have a quick look of what we have this time.
The first one goes to Release your stock with Aconia Latest All-In-One SHTML by Ian Wang. Ian Wang is the technical support of Besmile. He was graduated from West China School of Stomatology, Sichuan University. He has extensive experience in CAD/CAM technical support and a deep understanding of the digital denture production process. On May 10, Ian will cover the all-in-one zirconia material for all indications with the seamless gradient in translucency, strength and shade, and make clear how this masterpiece can meet all your needs in detail. You will get 5 Professional Development credits after watching.
The other one is Get into Besmile Digital CAD/CAM Solution from Chloe Wang. With a wealth of knowledge about dental equipment, Chloe is going to explain the process of CAD/CAM solution provided by Besmile, which facilitates labs to improve efficiency. She will introduce the traditional and digital dental process at the same time and display how Besmile utilizes the latest CAD/CAM technology including the state-of-the-art dry 5-axis and wet mills and advanced furnace, providing a better guide for lab side or chairside probably. In this event, you will also gain 5 credits as well.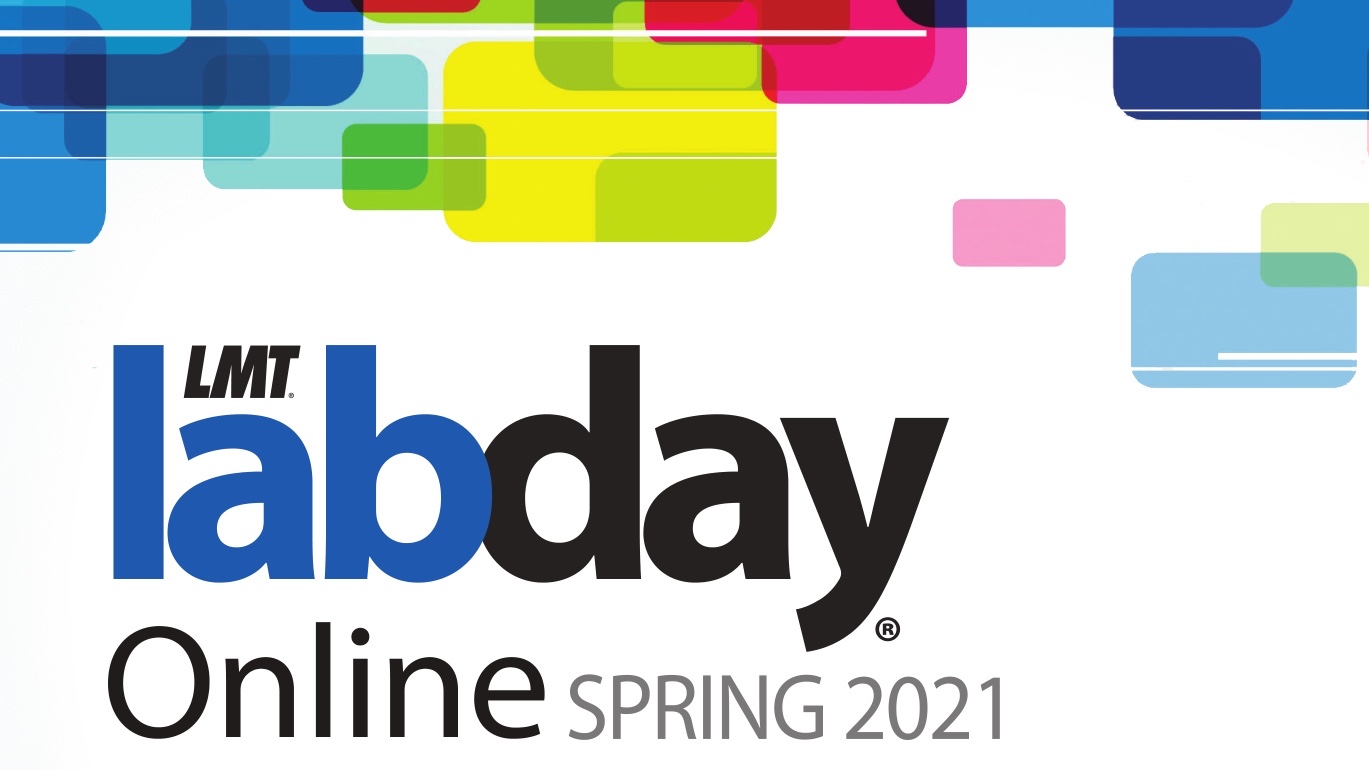 You might concern

The LMT story
LMT Communications, Inc. was founded in 1984 to create an indispensable business strategies magazine for dental laboratory decision-makers.
LMT online spring 2021:What began with 31 exhibitors and about 400 attendees has grown to 260 exhibitors and over 4,500 attendees. LAB DAY has become the industry's most comprehensive, most highly attended trade show in the history of North America drawing attendance from all over the world. Learn about the latest product introductions; get tips, tricks and techniques; and earn CE credits with 130+ Live Virtual Events.
How do I register?
Link: https://lmtmag.com/shows/lab-day-online-spring-2021
Click +Register now, and enter your email address.
How do I download Zoom?
Zoom has been integrated into LABDAYonline.com so you can watch the Virtual Events and participate in the Video Chat with exhibitors.
How do I get my NBC credits?
When you register for Virtual Events, you must enter your CDT number. LMT will submit all attendee CDT information to the NBC on June 1, 2021, after the on-demand portion of the show closes.
Back to list