【Live Webinar】The Versatility of SHTML 3D Multilayer beyond Esthetics & Efficiiency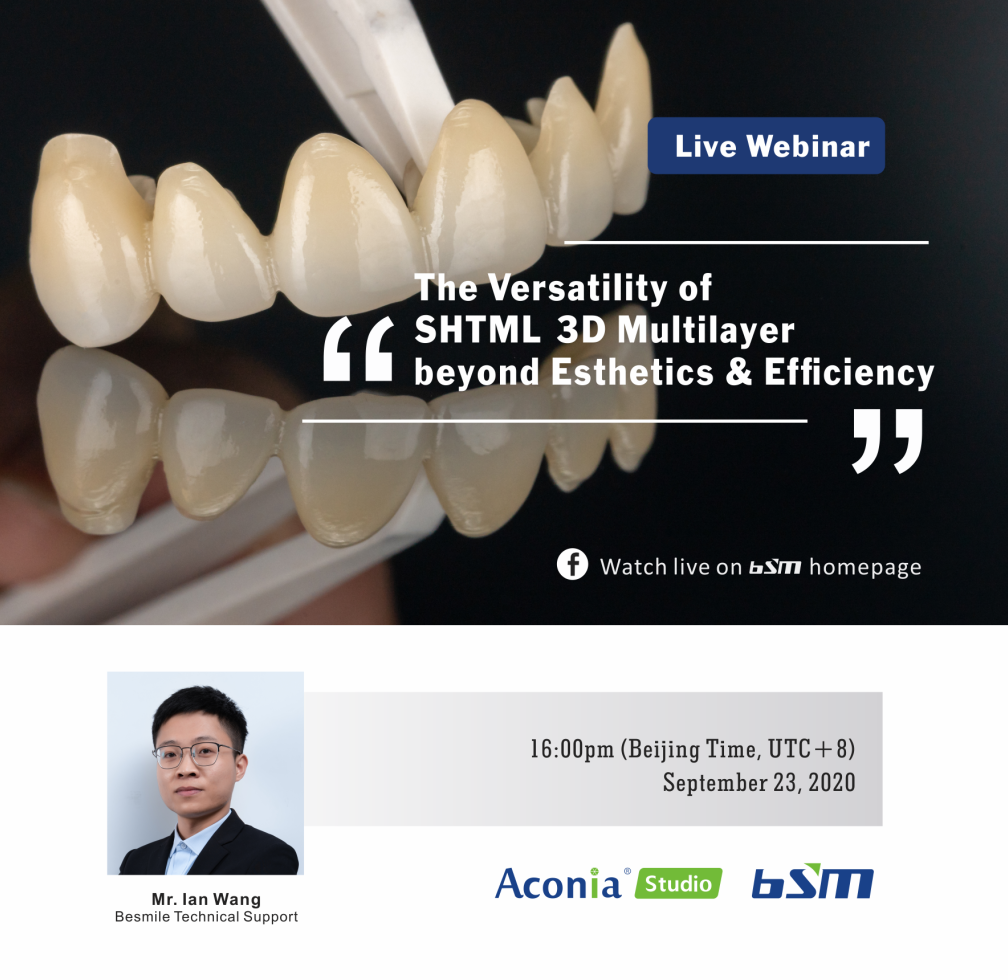 "The only thing that never changes is that everything changes." Why not bring something new to you, embrace changes and witness growth.
An amazing zirconia material, Aconia SHTML 3D Multilayer, for your laboratory will be introduced by Mr. Ian Wang, BSM technical support! Aconia SHTML 3D Multilayer is an All-In-One solution that integrates numerous zirconia merits including seamless gradient in 3 dimentions and extraordinary properties beneficial to oral health.
Follow Besmile Facebook homepage, listen to Mr. Ian Wang's using experience of SHTML and explore the verstility of Aconia SHTML 3D Multilayer beyond conventional esthetics and efficiency.

Mark your time: 4:00pm Beijing Time on September 23th.
Click the link below to watch the video.
https://fb.watch/28gipiFc9r/
Back to list