【Live Webinar】Discover Digital Opportunity with Besmile
Hi friends, due to COVID-19, you may be unable to visit DenTech China 2020 next week, but Besmile is also preparing a surprise for you: Take you to discover a new digital opportunity with Besmile online.
Follow Besmile facebook page, and our two technicians Ms.Chloe Wang and Mr.Ian Wang will introduce the features and benefits of Besmile dental CAD/CAM solution.
Oct. 29, 10:00pm (Beijing Time)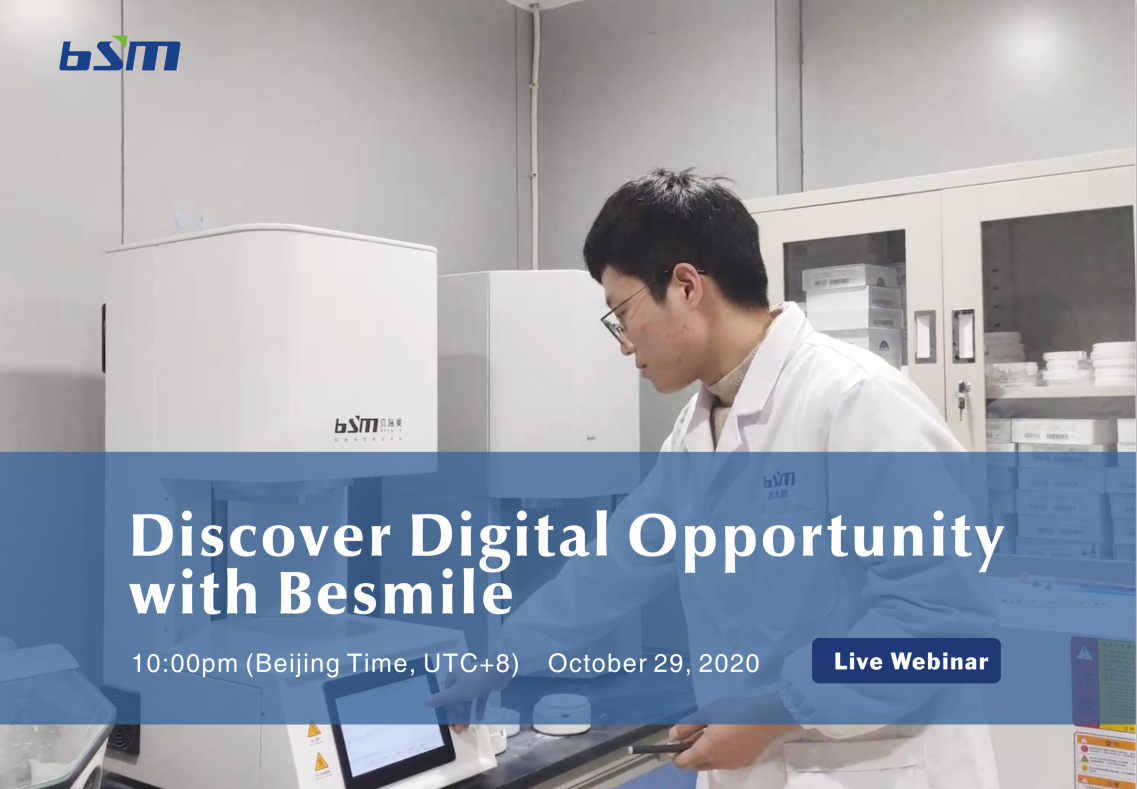 Click the link here to watch the video.

Back to list